Celebrating our 40th year - August 31 through September 2, 2018
Scholarship
---
---
WVIHF 2014 Scholarship Recipients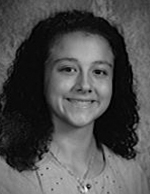 Taylor Nicholas - Awarded the Angelo S. Petitto & Carolyn Arena Petitto Memorial Scholarship for $1,000. Taylor currently attends Notre Dame High School.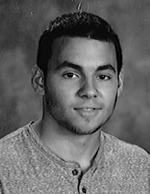 Wakem Simon - Awarded the Harry Green 7 Acres Scholarship for $500. Wakem currently attends Notre Dame High School.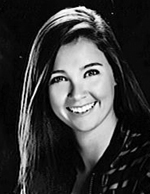 Francesca Folio - Awarded the Florence Roberti & William Burnett Memorial Scholarship for $500. Francesca currently attends Notre Dame High School.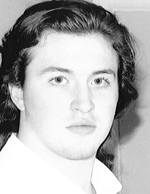 James Marino - Awarded the WVIHF Board of Directors Scholarship for $500. James currently attends Robert C. Byrd High School.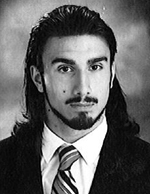 Christian Mazza - Awarded the Mary L. "Weege" Vargo Scholarship in Memory of Margaret Rose Devono Vargo for $250. Christian currently attends RCB HIgh School.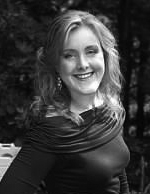 Rebekah Shephard - Awarded the Rose Mary "Wizzie" Brunetti Tennant Memorial Scholarship for $250. Rebekah currently attends Morgantown High School.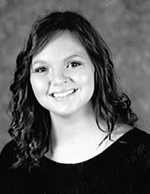 Leah Stutler - Awarded the H. "Baz" and Mary White and Memorial Scholarship for $250.00. Leah currently attends Bridgeport High and will attend Alderson Broaddus University in the fall.
Kaitlyn Durbino - Awarded the Josephine V. Roncone Scholarship for $250. Kaitlyn currently attends Morgantown High.
---
Download the scholarship application here. (PDF)
Winning applicants will be notified in late April. Scholarships will be presented at each student's award ceremony and will be recognized during the WVIHF VIP Brunch & Award Ceremony.

* This scholarship application is restricted for West Virginia residents of Italian descent.
* High school seniors, undergraduates and graduates may apply and will be considered for ALL available scholarships.
* THIS APPLICATION MUST BE POSTMARKED NO LATER THAN MARCH 31, 2017.

Please include the following with your application:
Registration fee: $10.00 payable to WVIHF Scholarship Program.
Any necessary essay attachments.
Sealed official transcript (1 copy) attached to application.
Letter of acceptance to college or graduate school for high school & college seniors only.
Names and addresses of your school newspaper and two (if possible) of your hometown newspapers.
One photo which, will be sent to the media if you are selected to receive a scholarship. The photo should be a head and shoulder shot in color or black and white. The photo cannot be returned.

MAIL COMPLETED APPLICATION TO:
WVIHF Scholarship Program
P.O. Box 1632
Clarksburg, WV 26302

Phone: 304-622-7314
SOCIAL
SPONSORS














Rose of Sharon













D. Reynolds Rentals





Clarksburg Nursing & Rehabilitation Center





Beverage Distributors







Eastpointe Auto Spa








Waco Oil & Gas





Meadowbrook Mall


Morgantown Printing & Binding





McNeer, Highland, McMunn & Varner LC





Mike Ross, Inc.








CACI Integrated Communications


Mountain Valley Pipeline






Harrison County Commission










PO Box 1632 - 340 West Main Street, Clarksburg, WV 26302-1632 | Phone: (304) 622-7314 | Fax: (304) 622-5727 | www.WVIHF.com